In the midst of the COVID-19 crisis, strategic plans of every company around the world are being torn up and re-written. As an expert in strategy formulation – whether corporate, business, product, technology or operational – I have listed a number of useful tools which can help with this process.
There are many, many tools out there, however these are ones which I have used the most over the past 12 months.
If you have any feedback on these or other ones you have found valuable, be sure to let me know.
Strategic Planning Process
There are 100s of versions of this process, whether from academics, consultancies, or other practitioners. In fact, the topic occupies a huge amount space in the strategic management academic literature following decades of empirical studies.
Whilst I don't have a specific view on this one or other tools, if you just want a rough, simple, logical guide on the general steps, this one works (sorry, I don't know the source).
2. 11 Sources of Disruption 
This is from Amy Webb, a Professor of Strategic Foresight at NYU and Founder of the Future Today Institute. It is like PESTLE on steroids. I tend to add a few more categories, and you can read about those additions here
3. Strategy Introduction
This is a tool from Strategy Tools, founded by Norwegian academic and consultant Christian Rangen. You can read more about the tool here
4. Strategic Time Horizons 
Another tool from Amy Webb which links strategy to time. You can read more about it here
5. Strategic Innovation Canvas
Another tool from StrategyTools. It builds on the Horizon Planning map and links degree of innovation to time. You can read more about here
6. Industry Shifts Map
The Industry Shifts Map helps you identify, analyse, and develop capabilities to go after new market opportunities. You can read more about it here
7. Business Model Canvas
This is a popular one when looking for a simple way to analyse and present thinking about an existing or new product/service. You can more about it here.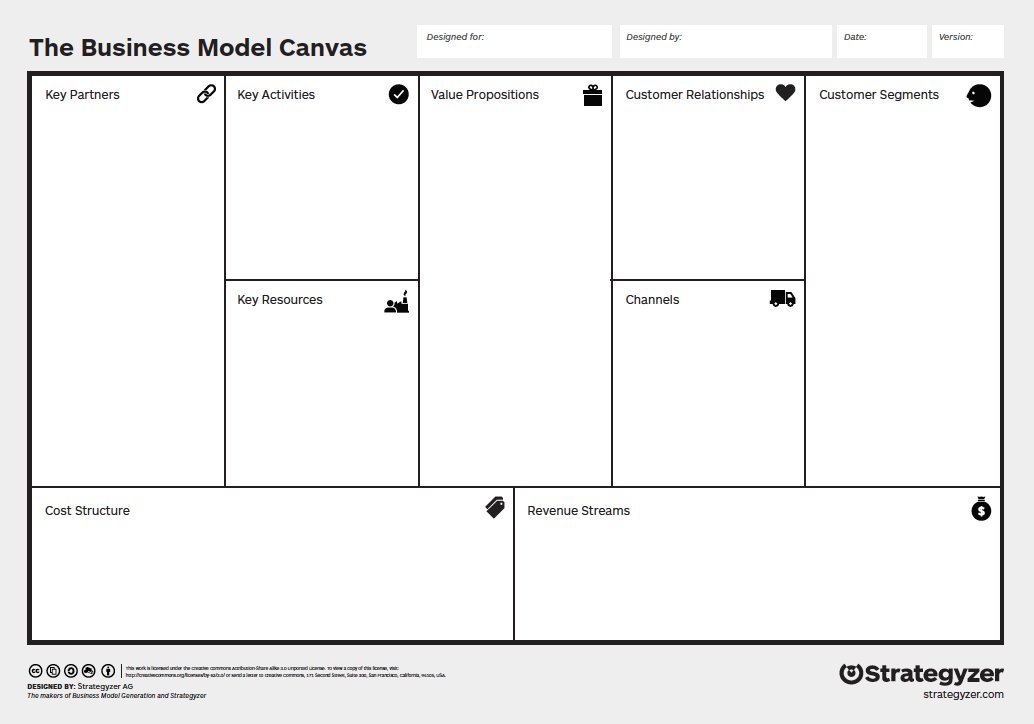 8. Value Proposition Canvas
Another tool from Strategyzer, it allows you to map customer profiles with value to the created. You can more about it here
9. Go-To-Market (GTM) Strategy
There are 100s of GTM tools out there. Whilst I don't have one which I have utilised every time, this one is a good, simple starting point (I don't know the source, sorry).